The Central Monitor · Central Node project was a software, interface, and platform to visualize techno-political imaginaries, through the analysis of the WikiLeaks Cable Gate case. The project allowed to monitor the international coverage of a massive declassification of documents and information, while it invited to witness political and cultural biases, and thus, the emergence of the underlying discontinuities that may put in evidence the articulation of discursive geo-political spheres of influence.
The project was installed and presented in the New Wight Gallery in UCLA's Broad Art Center in May 2011.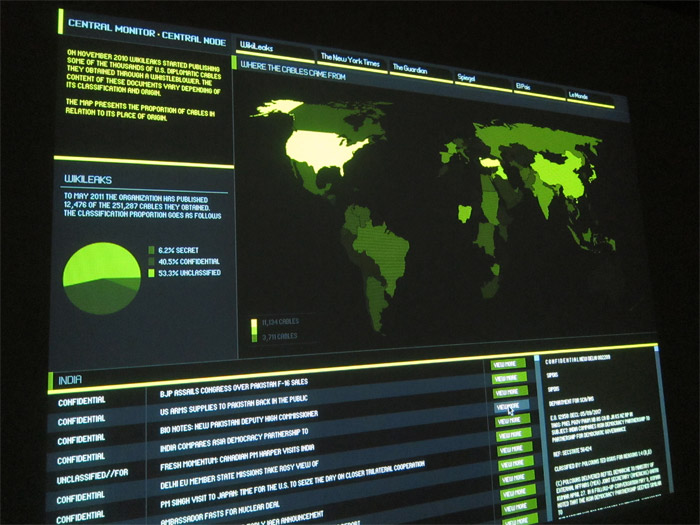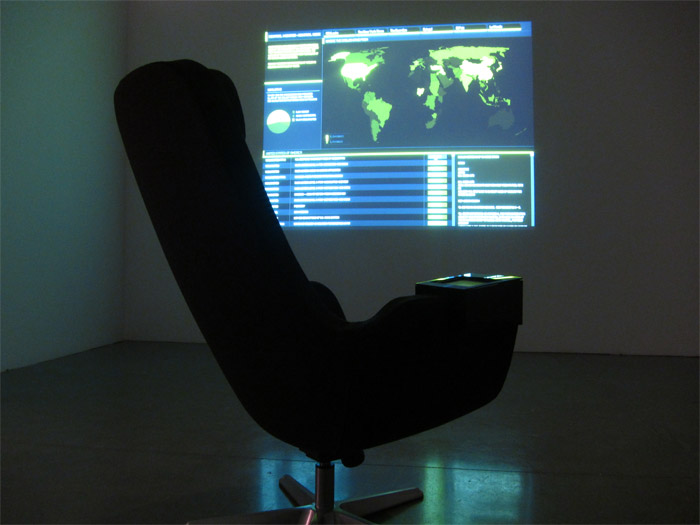 The software was developed with Processing.