Going from November 2019 to February 2020, and taking place both in Humboldt University of Berlin and the Einstein Center Digital Future, the Applied Cybernetics lectures series was a project I coordinated and curated, aiming to develop an open discussion on the frictions that may have emerged when cybernetic thinking and its conceptual frameworks were applied, or were attempted to be applied in the so-called real.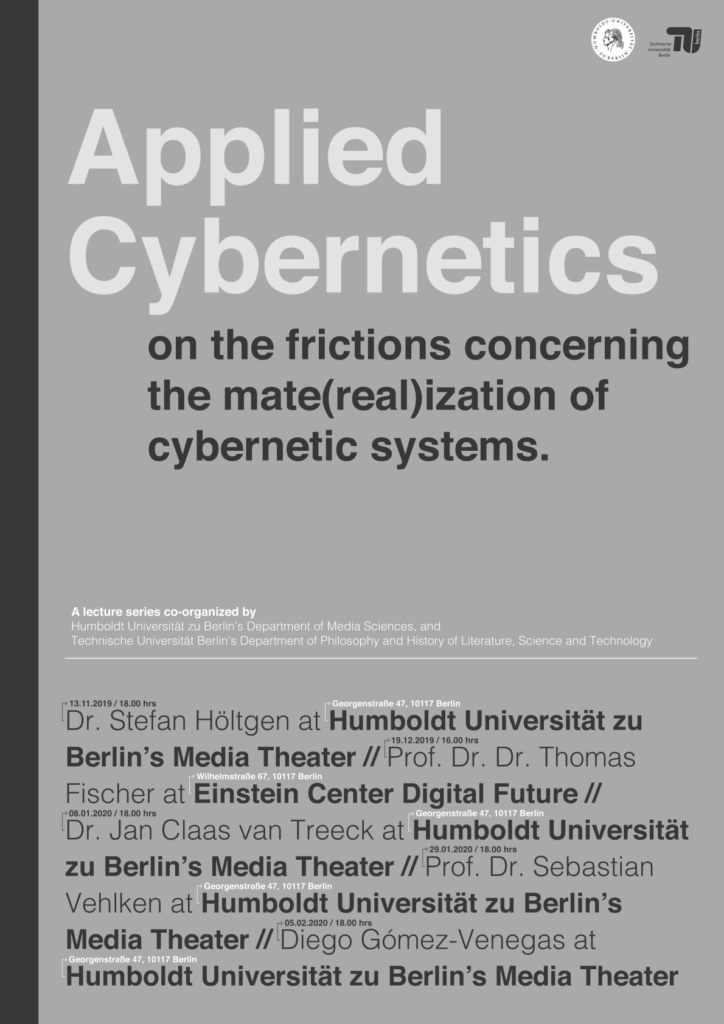 Now, after some pandemic measures were lifted, and university buildings reopened and team work was allowed to some extent, we were finally able to put the documentation of this series together. Therefore, if you would like to check this open discussion on the history of cybernetics, and its role in media studies and theories, please visit the playlist we have published in this YouTube channel with all the five lectures. Please bear in mind that three of them are in German and other two are in English.
Additionally, I'm embedding here my own talk there, through which I presented the first part of my media archaeo-genealogical approach to project Cybersyn; namely, Encoding from/to the real: On Cybersyn's symbolic politics of transmission.

The Applied Cybernetics lecture series was a joint effort organized by the chair of Media Theories at Humboldt University of Berlin, led by professor Wolfgang Ernst, and the chair of History of Literature, Science and Technology at the Technical University of Berlin, led by professor Hans-Christian von Herrmann.